The Book Stops Here
A Tall Order
"You've got 5 minutes with Kevin" Was this short window going to be enough time with one of crickets most notorious sportsmen Kevin Peterson? Obviously a busy man, he was at the Olympic Park to promote his new book 'KP, The Autobiography'. This was his chance to share his side of the story after being made scapegoat following England's thrashing by Australia and unceremoniously sacked. He claimed that before the 'Strauss Gate' texting controversy, and his subsequent reintegration, there was a culture of bullying in the England dressing room by certain senior players. Fortunately, I arrived an hour before the shoot to prepare and set up shots. Trying to arrange something creative was a quite a challenge in the allocated dull grey and white room.
When the man of the moment walked in, I was struck by this towering figure. I am six foot tall and he is easily 6'4" or 5"! We exchanged greetings and he seemed very obliging with my picture requests. I quickly got on with the job in hand. Before long he enquired when the image was going in the paper? "Tomorrow." was my reply, "OK. You have one more shot, then you're done!" Luckily I had enough in the can. 'Be prepared" – the mantra served me well that day.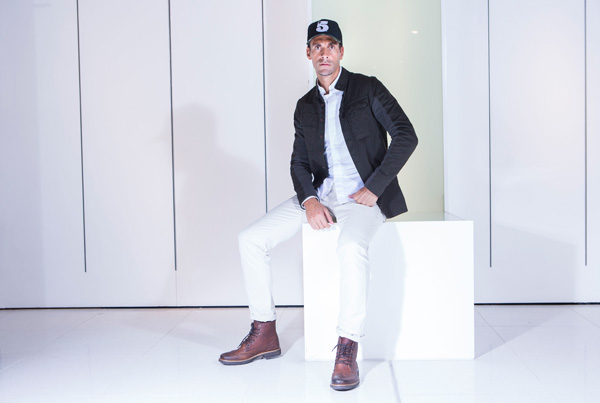 His Name is Rio
Another 'short but sweet' shoot happened at Westfield Stratford Shopping Centre last week. Again, preparation was key, as I got to the retail destination 90 minutes before the agreed '5 minutes' with Rio Ferdinand. Promoting his book '#2sides: Rio Ferdinand – The Autobiography'this outspoken footballer turned football pundit was both warm and professional. However, I felt he truly relaxed when I told him how I had photographed his brother too. It was great to find some common ground with the man and made a real difference to the final photographs produced.
and finally
I would like to thank the wonderful people at PhotoHastings for the warm welcome I received last week . After the success of 'Still/Moving' DSLR Film Festival in Brixton, in which my film 'Hannah and Her Sisters' had been selected for screening, the short documentary was chosen to be screened in Hastings' delightful Electric Palace Cinema. I happily obliged to their request to take part in a Q&A before the screening and was very impressed by the spirit and knowledge in the room. A passionate discussion followed on the pigeon holing of filmmakers and photographers and how the fusion of both art forms is opening up new opportunities to budding visual storytellers. Take a look at the film and see what you think.