Nationwide Launch – 'Healthy Lives Photography Commission'
Today sees the launch of a national photography campaign which aims to change the way we think about health. The 'Healthy Lives Photography Commission' is a joint campaign by The Royal Society for Public Health and The Health Foundation that aims to broaden the way public and policy makers alike think about health and wellbeing.
In January 2018, I was commissioned to document an environment and illustrate whether it restricts or enables us to live a healthy life. Choosing the area was the first challenge, but soon became serendipitous. I began by researching the healthiest place to live in England. To my surprise, I discovered that place was Chiltern District Council, surprising, because I had moved there from London two years ago..
While the health of people in Chiltern is generally better than the England average, it still hosts a life expectancy gap of nine years for men and six years for women between its most and least deprived wards, with the three most deprived wards in the district being in Chesham – the town I now live in.
I was keen to know what it was about the environment of these three wards – and the diverse lives being lived – that led to this conclusion. How different were the opportunities for health being experiences under this label of the healthiest place?
The series of 40 images follows a number of people in the town of Chesham, including working class retirees and the children of a Pakistani community, through their daily lives in an attempt to highlight these social and environmental factors that influence the public's health.
To mark today's launch an exhibition is taking place at Somerset House, Aldwych, London for one night only.
Shortlisted – British Photography Awards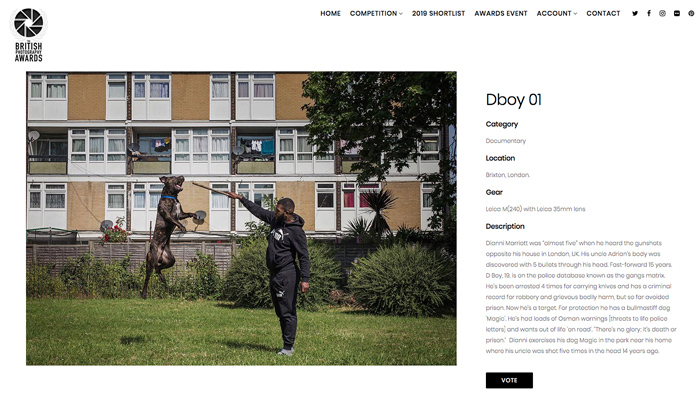 Last night I was delighted to hear my portrait of Dianni 'D Boy' Marriott been shortlisted for the Documentary category of the British Photography Awards 2018. Given the recent spate of deaths in youth violence in London, I feel it's important we keep this issue in the public sphere. The winners will be decided by public vote and by voting you can help to do that. If you feel inspired to show your support please click here.
The Jury is Out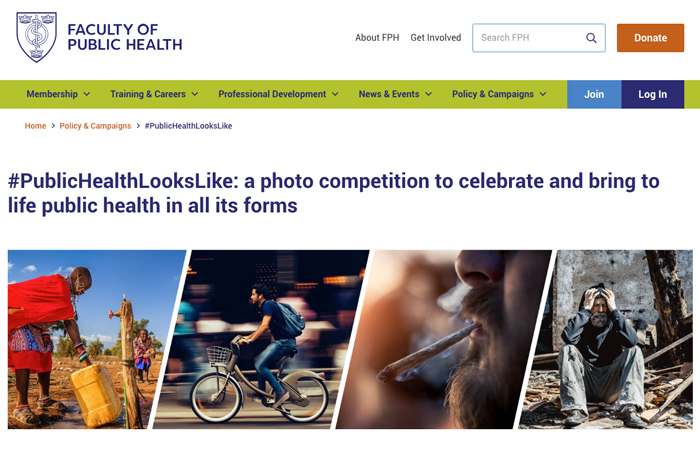 And finally… As a consequence of being commissioned for the 'Healthy Lives Photography Commission', I have been invited to be a judge on the Faculty for Public Health 'Public Health Looks Like' photography competition.
The aim of the competition is to capture powerful images that bring to life the incredible breadth and diversity of public health and of course, the people who've dedicated their careers to it.
It will be quite a change for me to be evaluating the creativity of others, rather than have my work under the microscope and am excited to see how the entrants interpret the world around us.
Judging takes place on 13th November with the winners announced in early 2019.