Experiential Photography Workshops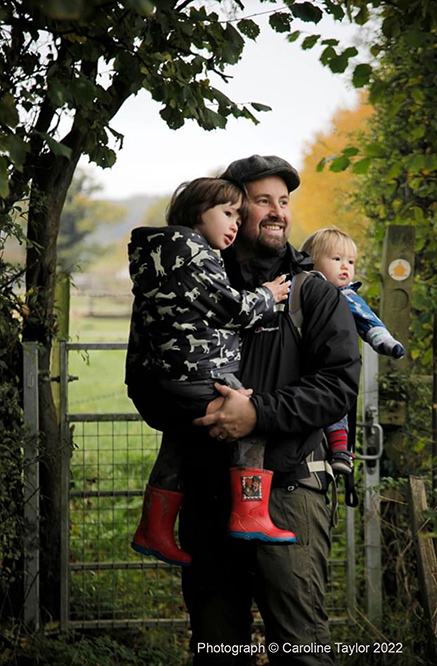 Being outdoors and surrounded by nature I feel a sense of calm euphoria.  In 2016, I moved with my wife and new-born son from north London to Chesham in the Chiltern Hills and have been discovering the area with my camera ever since.
In 2020, I released The River Meadow at the Pile of Stones; a series of photographs exploring the relationship between humanity and the environment in the English hinterland.
Following the success of the outdoor exhibition, which follows the downstream course of the River Chess, and accompanying book, I now want to share my love of the area with you.
I will be creating a series of experiences designed to enhance people's wellbeing and appreciation of nature through the therapeutic powers of photography. I will share the knowledge of my 30 years' experience as a professional photographer by offering advice on the fundamental technicalities of photography from beginner to advanced, alongside my love of the outdoors. I'd be delighted if you'd join me.
Testimonials:
"Matt's experience, expertise and passion for photography helped me see photography differently with practical tips but also how every photo is a chance to capture a feeling or a memory from the world around us."
Jim Raymond, Chesham Bois, Buckinghamshire.
"I fully recommend this experience to all budding smartphone photographers and nature lovers. For Londoners in particular, who can get there easily on the Metropolitan line, this is a lovely day's escape in nature."
Caroline Bulmer, London.