Capturing Labour's London glory, elsewhere a different story
A blue dawn
The shock has finally subsided. Whatever your political allegiance, the election results on May 7th surprised everyone. 'If the exit polls are right, I will publicly eat my hat…' declared former Liberal Democrat leader Paddy Ashdown. Words he would later regret.
While the colour blue began to creep across the country, London bucked the trend and stayed defiantly red. I watched this drama unfold at Alexandra Palace on behalf of the Evening Standard. Particularly thrilled to be there with my camera as this was my very own constituency.
It turned out to be one of the closest fought seats in London with Labour's Catherine West finally triumphing over the Liberal Democrat's Lynne Featherstone. I decided to shoot my own behind the scenes photo story as the night unfolded. For the highlights, please see below.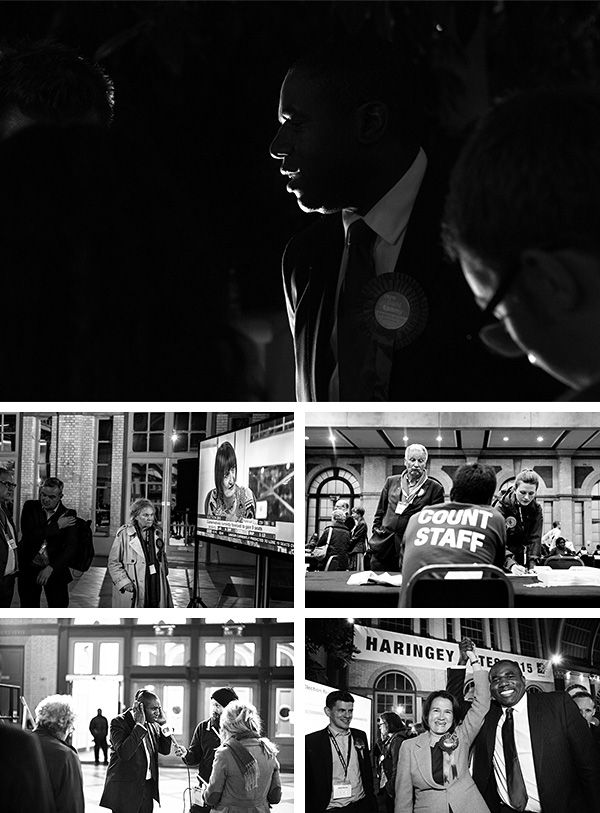 Everything and the kitchen sink
I've just celebrated being in my new office for six months!  As well as enjoying the social buzz of Broadway Market, the studio here is a real creative hub of graphic, jewellery and fashion designers, all keen to share ideas and work.
Dan and James of the Morning Collective here recently asked me to be involved in an exciting project for their clients Miele Kitchens. Commissioned to create abstract artwork for the launch of their new range at an exhibition in Shoreditch, they asked me to shoot some artistic and abstract photographs of the kitchen equipment for them to create their design piece. Can you make a scullery sexy? See for yourself…